Welcome to the One Stoppe Shoppe's website.
NEW: Check out our new line of herbal remedies from Herb Pharm.
For a list of Herb Pharm products, click here.
---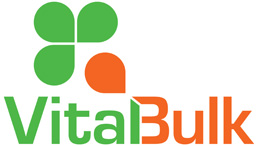 Click here to view the products

After extensive independent testing of a number of brands of vitamins, the Vitalbulk line of products was selected on the basis of purity, potency and quality.

Since this announcement last November, we have been deluged with requests for Vitalbulk vitamins.

We are proud to announce that they are now available on our store shelves and on our website!
---
Check out the recently added products!
Garden Of Life the #1 USDA Certified Organic Supplement Brand in the Natural Products Industry
---
Dr. Schulze Vitamins.
Click here to browse the products.
---
Call 1-800-262-3353, (727)449-1674 to order.

Open 7 days a week from 7:30 am to 11:00 pm.

| Home | Contact Us | About Us | Policies | Shopping Cart | Checkout |
All Major Credit Cards Accepted
Ecommerce Shopping Cart Software by Miva